Avaava sells and mediates solutions improving accessibility, in which the principles of Design for All (DfA) are implemented. Avaava has developed a complete solution for accessible bathrooms and toilets, which also looks beautiful. Avaava's own Kohosign product family includes all the necessary signs for any premises. The AgeMan suits are used in Avaava's trainings, but can also be purchased via Avaava.
Explore the product solutions represented by Avaava!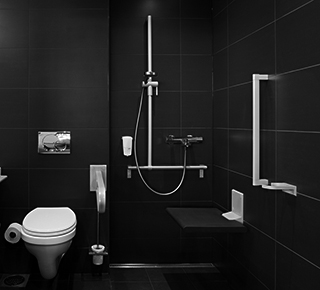 Our bathroom collection includes the design-award-winning Cavere product family and accessible washbasins by Durat. Design images for accessible toilets and bathrooms are available on our website.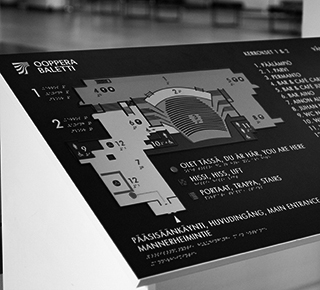 Avaava has its own signage system, the Kohosign®, which adheres to accessibility principles and includes signage for all senses in addition to the basic signage.
The AgeMan agesuit is a suit intended to serve as a tool for designers. It provides first-hand experience of what moving and functioning feels like for someone feeble with age.